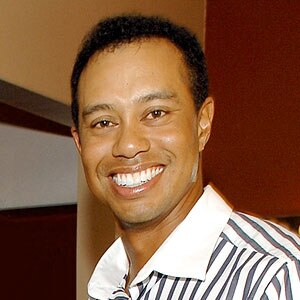 Is Tiger Woods an idiot? The answer to this question is critical for shaping my worldview. In general, when famous, powerful men have been caught cheating on their wives, my knee jerk reaction has been to sneer and cry out: "what an idiot". Mark Sanford, Elliot Spitzer, Steve McNair, the list goes on. All of these men took foolish chances, made sloppy errors in their cover up attempts and paid the price. But does this assessment really apply in the case of Tiger? I mean Tiger is way too smart for that right? He must understand that he is one of the most famous men in the world, that every move he makes is being zealously recorded. Surely he understands that he lives in the age of insatiable and abundantly available media. And someone must have told him that every phone call, email and text message he sends will leave a digital footprint that will go on his permanent record.
So why take the chance then Tiger? Why jeopardize the $100 million salary, the beautiful wife and family and the masterfully crafted image? I can only surmise that Tiger Woods can't be that stupid. Nor was Bill Clinton or Kobe Bryant or Michael Jordan or any of the others on my list of knuckleheads.
I now have to concede, as my wife has reminded me each time, that there is something else going on here. Something more innate, something dark lurking in the souls of men. Maybe he, maybe they all, do indeed think that they are above the law. That the rules of commitment and trustworthiness don't really apply to them. Maybe they just think they are too smart to get caught or so rich that they can buy their way out of any situation. Or maybe the rush of power chemically alters men's brains, affecting them in ways us mere mortals can't understand? The God Complex manifested perhaps.
For sure mere mortals also cheat. Everyday nitwits who don't deserve their wives still somehow figure it's ok for them to seek a little action on the side. But while no less shameful, the everyday Joes have so much less to lose. They don't in fact have it all, not even close. Sure they should resist the temptation, if not because it's their Christian duty, then because they should be deathly afraid of getting caught, of seeing their lives go to shambles…the divorce, the loss of their children, the golden years spent growing old alone in a dingy apartment, eating take out food in their boxer shorts. But Tiger Friggin' Woods? $1 Billion dollars in career earnings? That's a lot to bet on a cocktail waitress. Stupidity and arrogance are just not worthy enough to sufficiently categorize such an epic blunder.
So what have I learned? I now know that I can no longer dismiss these "transgressions" as the folly of egomaniacs who are a little too dim witted to realize that they are digging their own graves. There is a larger psychosis going on here that I can never truly understand. Power corrupts? The price of fame is an empty soul? Money can't buy happiness? I don't know. The truth is, I don't know jack. I have questions but no answers.